by Jeanneau 25 Apr 15:17 PDT
Jeanneau steps forward as the first boat builder to develop an innovative concept that meets the demands of the sharing economy with the launch of the SUN LOFT 47. Developed to take advantage of evolving trends, the SUN LOFT 47 is designed first and foremost to be chartered by berth.
It directly responds to the needs identified by our long-time charter customers, and, in particular, Dream Yacht Charter: "The Sun Loft 47 is an original, versatile sailboat designed to offer "easy and comfortable" living spaces to a young and more urban clientele who are ready to experience a vacation aboard a boat at a reasonable price," comments Loic Bonnet, Executive Director of Dream Yacht Charter.
The Jeanneau Marketing team developed the Sun Loft 47 with this in mind. This monohull will be offered to charter companies and to tour operators. The Yacht Week, MedSailors, GAdventures and Dream Yacht Charter are already among the first to place their confidence in the brand.
The design concept, by Jeanneau and Philippe BRIAND, offers multiple living spaces with an exceptional degree of comfort designed for sharing. The SUN LOFT 47 features 6 cabins able to accommodate 12 people on board (+ 1 skipper).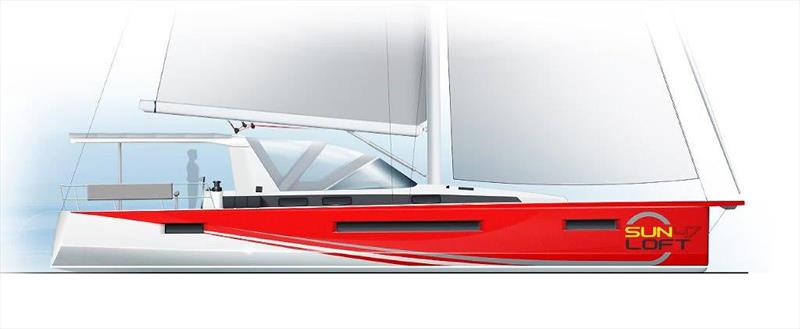 Profile – Sun Loft 47 – photo © Jeanneau
SUN LOFT 47, a Monocat Open to the Exterior
Designed for sharing and enjoying time with friends, the SUN LOFT 47 offers unique living spaces.
On the exterior, this monocat features a vast and versatile cockpit layout that can be modified to suit diverse programs. Each of its two large independent tables can be transformed into a sun bathing area. The deck layout is optimized to facilitate circulation and sharing onboard and to provide well-being.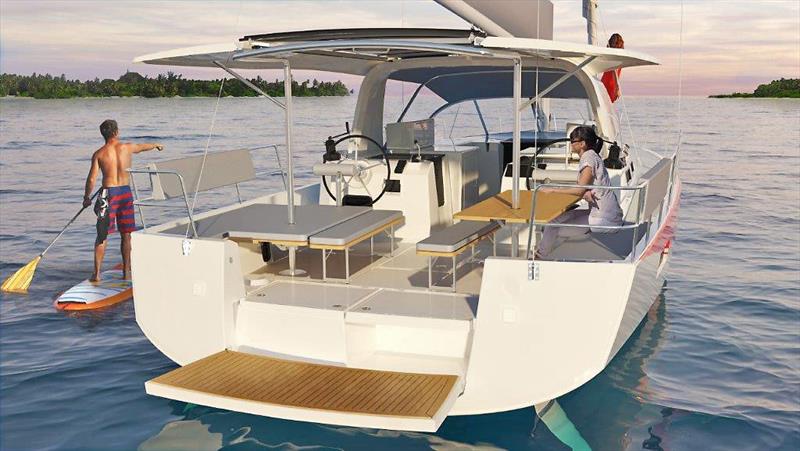 Sun Loft 47 – photo © Jeanneau
Open to the exterior, the SUN LOFT 47 offers the chance to maximize the sensations and pleasures of life at sea. To enjoy each moment on the water, this sailboat offers a huge open galley directly adjoining the cockpit.
The focus on enjoying the outdoors is found in every feature, including the protective awnings that can be opened and closed to provide protection when needed. This protection can be easily deployed for sun, rain or wind.
The cockpit can be covered and completely closed. This central protection keeps safe skipper(s) for an absolute peace of mind.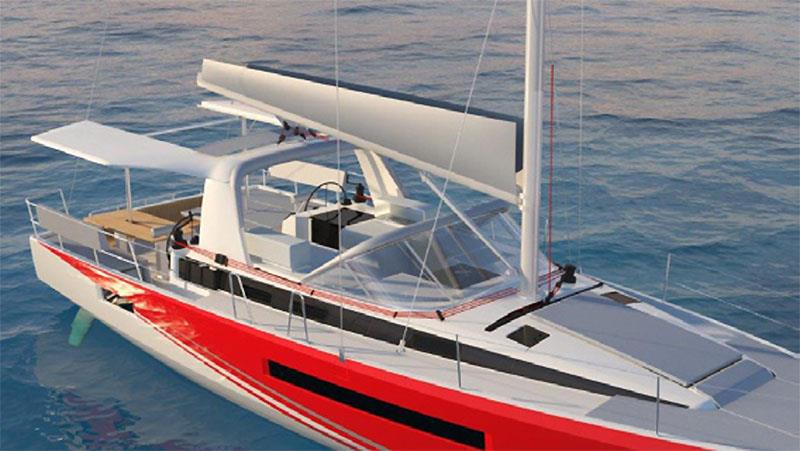 Awning open – Sun Loft 47 – photo © Jeanneau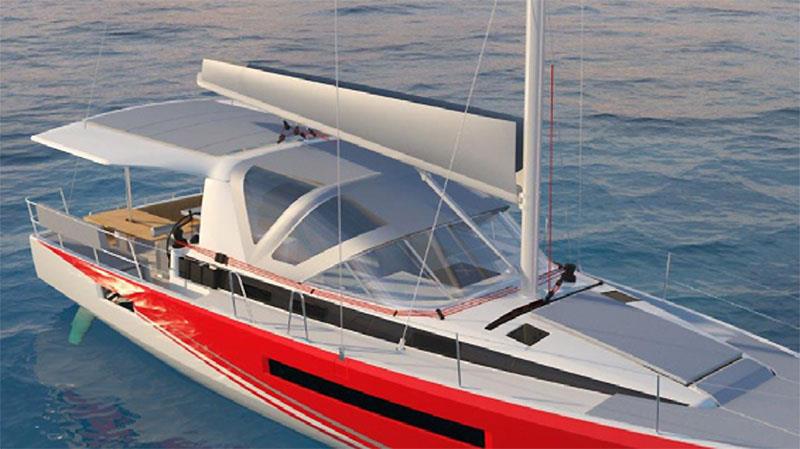 Awning closed – Sun Loft 47 – photo © Jeanneau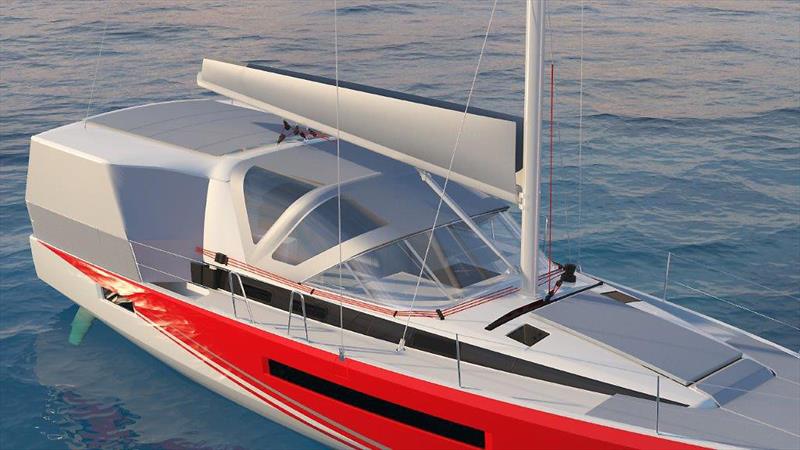 Fully Enclosed Cockpit – Sun Loft 47 – photo © Jeanneau
SUN LOFT 47, a Monocat Designed to Preserve Privacy
Down below, the SUN LOFT 47 features six cabins! Designed uniquely as comfortable sleeping spaces, they offer each person on board the privacy of an enclosed cabin. Inside, this monocat has no fewer than four heads with shower compartments, two of which afford direct access to their respective cabins.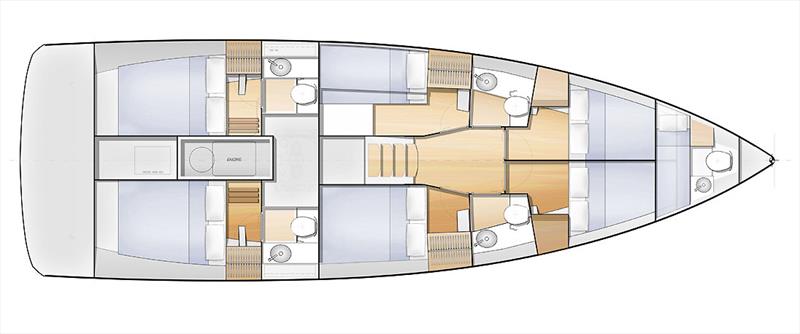 Layout Below Decks – Sun Loft 47 – photo © Jeanneau
General Provisory Specifications 
Overall length (with bowsprit): 14 m / 46′
Hull length : 13.24 m / 43'4″
Overall beam : 4.49 m / 14'7″
Draft : 1.85 m / 6'06"
Weight : 12000 – 15000 kg / 33069 lbs
Standard Mainsail : 105 m / 1130 Sq ft
Berths : 12 + 1
Cabins : 6 + 1 (skipper)
Architects / Designers : Philippe Briand Yacht Design / Jeanneau Design
You can keep in touch with Bluenose Yacht Sales by connecting with us on